We help Sigfox Operators and their Ecosystem scale and future proof their IoT business from device to cashflow.
The IoT Billing Engine solves your Total IoT & M2M Network & Billing needs.


Solely focused on Sigfox operators and their ecosystem
Powered by IoT Billing Solutions
and the Selcomm Product, iSelfox supports your IoT Growth with optimised and pre-configured Billing Solutions for growing Sigfox Operators and their Partners.
The iSelfox platform
is an Integrated IoT Monetisation Engine for All Your Devices, Assets and Services. The complete solution is available as a Software as a Service in the Cloud.
It's all about data. For growing IoT Businesses, a fast reliable IoT Billing engine that can process and monetise big data collected from "things" without manual intervention is mission critical.
Sensors are generating enormous volumes of data, even during early growth stages of Sigfox Operator and Partner businesses.
Accurate, timely and transparent billing is essential for customer satisfaction, healthy cashflow and predictable revenue streams.
IoT Ready
The latest technology that can process big data efficiently and monetise services in new innovative ways for the Sigfox Ecosystem
IoT Proven
A proven and sophisticated solution that bills billions of dollars of revenue, yet is scalable both up and down and affordable for everyone, including startups requiring low cost entry.
IoT Experience
Leverage more than 25 years of know-how in billing large volumes of transactions for the future,  with over 200 B2B interfaces, catering for thousands of product types and servicing numerous industries, including those of major interest to Sigfox Operators and  their Partners.
Efficient device management and flexibility with sophisticated billing for monetisation of the big data generated by IoT devices is fundamental to success.  
iSelFox is powering IoT Growth:
Scalable: from start-up to scale-up to accelerated growth
Affordable: low cost of entry, build as you go
Flexible: extendable suite of solutions to grow with your business
Supported: leverage decades of know-how and proven customer service
Carrier Grade Data Centre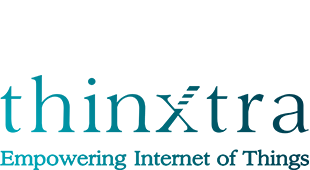 Thinxtra is a Sigfox operator across Australia, Hong Kong and New Zealand.  Established in 2015, Thinxtra has experienced strong growth, and is ready to scale significantly over the coming years. 
When we had to service our growing customer base on a monthly basis, we quickly experienced the challenges of managing the vast data volumes in an efficient and cost effective way to ensure robust and timely accounting processes, happy customers and healthy cashfow.  Learning from established telco businesses, we knew that the way we manage billing was mission critical.  It was also clear that we couldn't realise our growth potential without a robust, scalable and agile billing environment.  At the same time we needed a system that was reasonably priced, fit for purpose and built for the complexities of our specific IoT business needs. 
The team at iSelfox provided us with just what we were after.  The underlying proven Selcomm billing platform, which has been enhanced constantly for over 25 years and has a strong focus on M2M and IoT, gives as an extendable IoT platform that will take us into the future. 
If you are a Sigfox Operator or Channel Partner that wants an IoT billing solution and other complementary products, then we recommend the iSelfox product suite.
Ralph Stonell, CFO, Thinxtra

iSelFox has been founded in 2019 by IoT Billing with the specific purpose to support the unique  needs of growing Sigfox Operators and their global Ecosystem.
We learned from two decades of experience in the IoT Solution world how best to  monetize IoT and future proof your business with an integrated suite that is flexible, affordable and scalable.
Working closely with Sigfox Operators over the last years, we deeply researched their specific needs and tailored our IoT Billing  solution based on the proven Selcomm system  for the wider Sigfox ecosystem so we can support their growth in the most efficient, low risk and economically viable way possible.
Ultimately, the iSelFox suite is pre-configured and optimised for Sigfox environments to allow your business to scale faster, with more certainty across all your critical business processes from device to cashflow.
We will continue to expand our portfolio with more tailored systems and a broad service offering to power your IoT growth.
Level 8, 222 Clarence St, Sydney NSW 2000, Australia
Asia Pacific
Sydney: +61 2 94 75 75 75 (head office)
Brisbane: +61 7 30884398
Melbourne: +61 3 99498912
Adelaide: +61 8 81202399
Perth: + 61 8 63368312
NZ – Auckland: +64 98010408
Singapore: +65 31583689
Hong Kong: +85 258082393
Americas
US – Sunnyvale:  +1 4089406952
US – Delaware: +1 3022619307
BR – São Paulo: +55 1131986195
UK – London: +44 2036087944